The County of Maui Mayor's Office of Economic Development and the Maui Chamber of Commerce extend a BIG MAHALO to you for helping to make the 2nd Annual Made in Maui County Festival held on November 6 & 7, 2015 a resounding success!
Thanks to your support, 10,000 visitors and residents attended this year's event, we were able to have over 140 local businesses participate, and we created opportunities for our islands' entrepreneurs to help them grow and succeed.
We truly believe that small business is the core of the economic engine that drives our economy. Let us continue to work together to support our amazing businesses to ensure a bright and rewarding future for our islands. Mahalo!
Visit the Made in Maui County Festival Facebook page for more all of our event photos and highlights!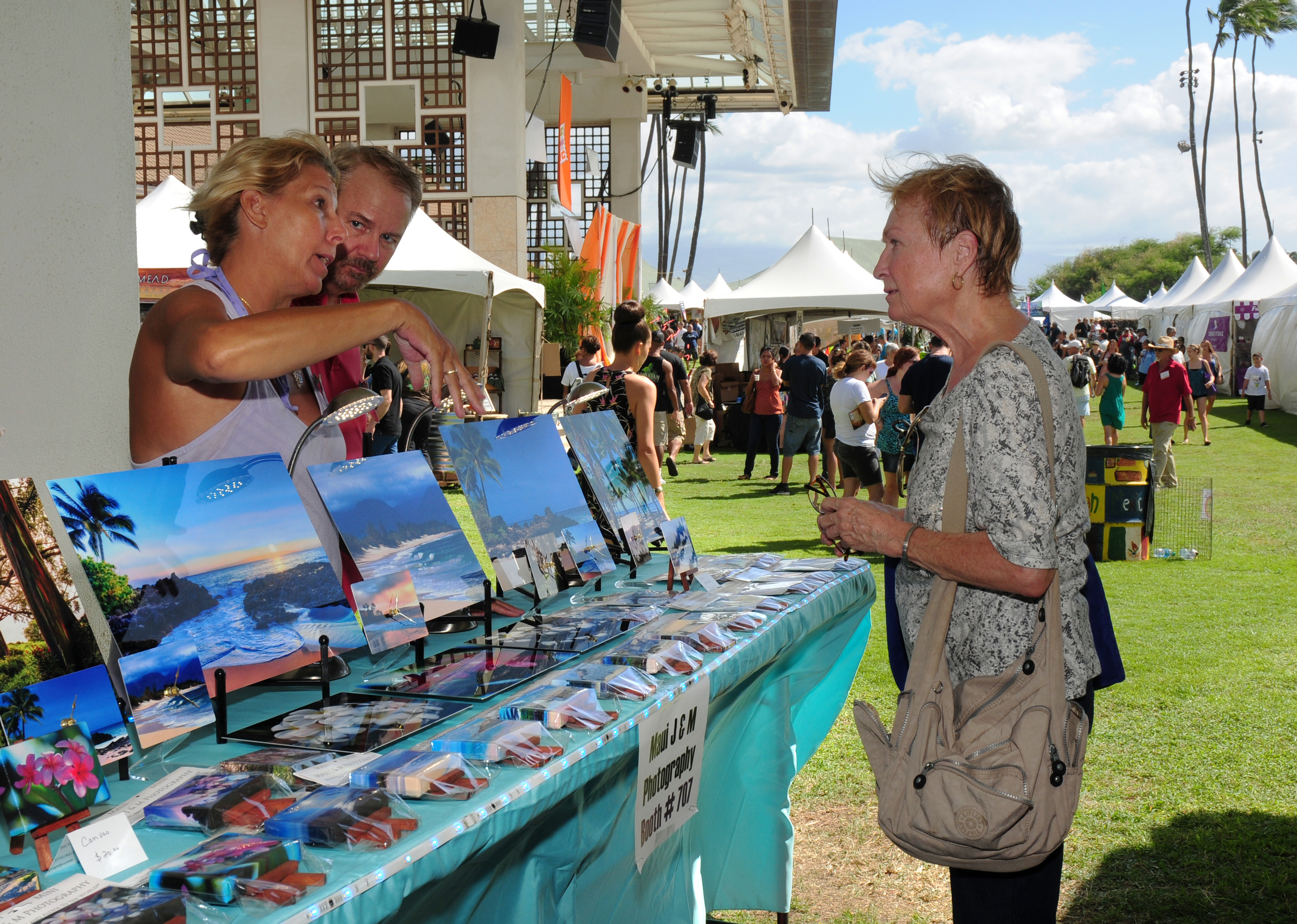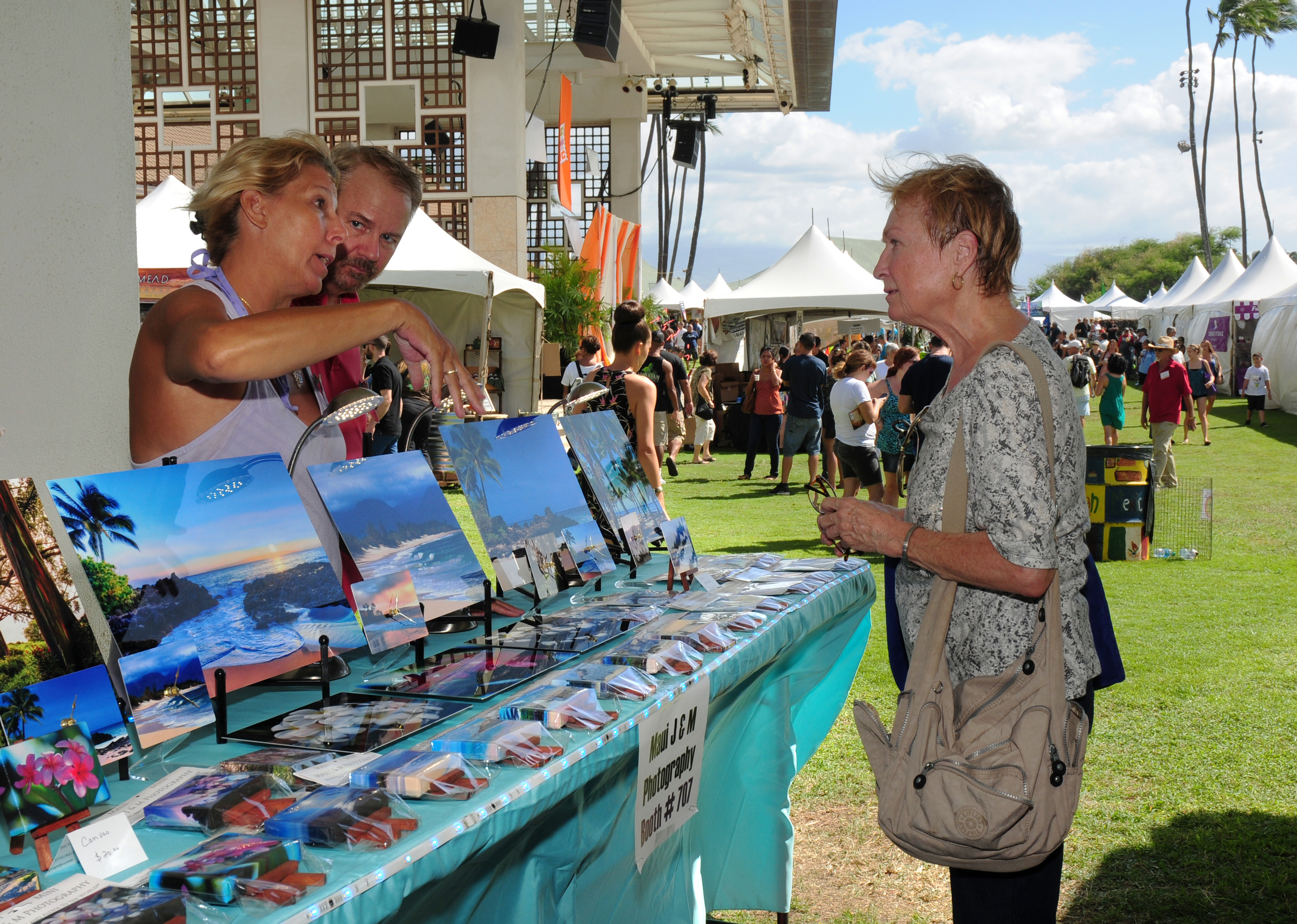 Click below to see this past year's event program, with information from all our vendors at the show!
Join us for the 2nd Annual Made In Maui County Festival showcasing a wide variety of Hawaii valued-added products, including foods, produce, art, crafts, jewelry, fashions, gifts, and collectibles – ALL in one location. Enjoy a full day of shopping along with entertainment, food trucks and more! Come see why Maui County is no ka oi (the best)!
When:
FriDAY, NOVEMBER 6, 2015
2pM - 6PM
A SPECIAL SHOPPERS PREVIEW
Open to qualified wholesale/retail buyers and early shoppers.*
• Get a one-day head start on your Festival shopping!
• Opening ceremonies (at 5 pm), light refreshments
• Free event tote for event attendees
Cost: $35 per person. Tickets are limited. To purchase tickets, click here or call 808-242-SHOW (7469).

BUYERS PREVIEW
If you are a wholesale/retail buyer and want to be invited, please click here.
Saturday, November 7, 2015
8Am - 4:30pm
THE BIG FESTIVAL DAY!
• Vendor demonstrations and a fashion show
• Food Court with over a dozen of Maui's food trucks
• Prize drawings throughout the day, including the chance to win 120,000 HawaiianMiles from Hawaiian Airlines
• First 2,000 attendees receive a free Festival tote
Cost: $5 (at the gate), children 12 and under free.
 
Where:
Maui Arts & Cultural Center
1 Cameron Way
Kahului, Maui, HI 96732
Event parking at the Maui Arts & Cultural Center and the
UH Maui College event parking area.